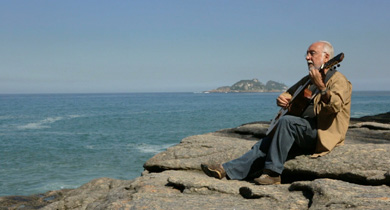 Rio 2020 (episode: Roberto Menescal)
Making of the episode "Roberto Menescal" of the RIO2020 Campaign for IAB (The Institute of Architects of Brazil) that brought victory to Rio de Janeiro as the host of the UIA2020, The 27th World Congress of Architects. This episode approaches the relationships between Bossa Nova and the city's landscape.
DIRECTION: ANA COSTA RIBEIRO AND ANDREA CAPELLA, CINEMATOGRAPHY: ANDREA CAPELLA, EDITING: ANA COSTA RIBEIRO. A PRODUCTION BY GAIVOTA STUDIO.
Ana Costa RibeiroAndrea CapellaCinematographyDirectionEditingProductionseriesWeb